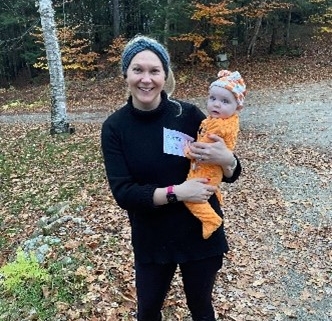 I began to work at Mount Prospect Academy in May 2013. Initially, I was hired as a Milieu Clinician/Permanency Specialist (more on that in a bit). I had just graduated with my Master's in Clinical Mental Health from Plymouth State University and had been clear with myself and my professors that I wanted to work in/for a company whose population had the most need. After a couple of interviews at community mental health settings which, looking back on it, would not have nearly been as interesting as MPA, I decided that my skill set, degree and working with the students at MPA was where I could be most helpful.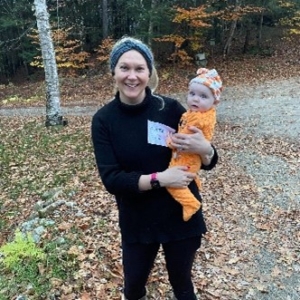 When I first started at MPA, I had students in the residential setting and also in the community (mostly the North Country – spent a lot of time in downtown Berlin, NH). I also had students at virtually every campus at MPA (Plymouth, Campton and Rumney) on my case load. As a Permanency Specialist I was asked to provide family therapy to boys (and girls!) in the community with their families which really honed my skills around being clinically assertive, understanding the importance of structure and routine, developmentally-appropriate consequences, and respectful communication in caregiving systems
In about six months' time (fall of 2013) I was asked if I had any interest in spending some time clinically in re-vitalizing the CAST assessment process. Being eager to help in the organization, I said yes. I had no idea that nine years later the program would grow into its own stand-alone residential program on the Plymouth campus and that it would have led to other programs within MPA developing their own assessment programs (in Bennington and Hampton).
From 2013 to the end of 2014 (December) I worked diligently to revitalize the CAST program doing dozens of assessments on students that were placed at Plymouth, Campton and Rumney. In January of 2015 CAST became a stand-alone program on the Plymouth campus and I worked systematically with a mostly new clinical team and residential team to craft a program that emphasized safety, trauma-informed interventions and holistic assessments for our students, families, referrals and communities. This was not an easy feat and a dedicated crew of clinicians (Eli Gubenko, Chrissy Murray) and residential leadership and faculty (Joe Michel, Andrew Mangan, James Germano, Matt Hanson, Doug Gregory, Nick Beisiegel, Rob Alvey Sr. to name a few) worked long hours and late nights to stabilize the newly formed program and make CAST the premiere assessment option in New England.
After obtaining clinical licensure from the New Hampshire Board of Mental Health I transitioned to the Clinical Coordinator and then Clinical Director in Plymouth and shortly thereafter in 2018 became the Executive Director of the CAST program in Plymouth. Within a year, after realizing that many of our students expressed an intense desire to remain in the CAST program after their assessment period, I worked to develop the Summit program; a long-term treatment option for older students to focus on Adult Living or provide a residential treatment option for students who have experienced multiple transitions. Since its inception in 2019, Summit has grown into a viable option for NH students for long-term treatment. Additionally, along the way, at critical points in my career I had access to mentoring and guidance from Jeff Caron that was instrumental in continuing to hone my skills as an administrator.
In the winter of 2019, I was asked to administratively support the MPA at Rumney program and became the Executive Director of that program as well. With the help of clinical and permanency
leadership (Eli Gubenko and Amanda Sousa) and residential administrators (AJ LeBlanc and Nate Calini) we worked to stabilize the program behaviorally and breathe new life into the problematic sexual behavior (PSB) treatment pathway of that program. Working with the students and faculty over the last three years at Rumney has been incredibly rewarding as we have been able to meld a trauma-informed approach to PSB and become the only viable treatment option for problematic sexual behavior not only in NH but in several bordering states as well.
https://www.mountprospectacademy.org/wp-content/uploads/2022/08/Rachel-Umberger-Pic.jpg
331
332
Michael
https://www.mountprospectacademy.org/wp-content/uploads/2021/05/logo.png
Michael
2022-08-31 19:26:09
2022-08-31 19:27:05
Rachel Umberger