March is Maple Month in New Hampshire and students at MPA in Pike are in the thick of it – literally! Just ask Mark Labonte, faculty member at MPA, who, along with Eric Underhill and Zach Cousino, has led a maple sugaring program for the school in Pike for the past 9 years. Venture past the cattle barn, just up the hill into a small clearing called the Sugarbush and you'll find MPA's very own sugar shack, complete with all the buckets, tubes, gadgets and tools necessary to turn tree sap into liquid gold.
The current sugar shack was built over 10 years ago as part of a student project led by faculty member Hugh Underhill. Today it attracts as many as 20 – 30 kids, itching to learn and lend a helping hand to the very hands-on process of producing maple syrup. Visiting MPA's sugar shack this time of year is an experience for the senses. One can't help but getting wrapped up in the sounds, sights and smells of a sugar house in full operation. It takes cords of wood and a network of hundreds of trees to feed the operation. Thankfully, there's no shortage of helping hands as dozens of MPA students can be seen hard at work splitting wood, emptying sap buckets, feeding the stove and monitoring the constant drip being fed to the collection bin outside.
"We have over 200 trees tapped in our network here," explains Labonte, who, with the help of Zack and Eric keep the operation rolling. "It's the warm days and cool nights that produce the most sap. Once things get rolling we'll produce about 20 gallons of Grade A maple syrup. We love watching the kids participate in the process. There's a certain pride they take when sitting down for breakfast and pouring a generous amount of syrup on their pancakes, saying 'I made that!'"
Of course, there's more than enough product to share. MPA traditionally gives away their syrup to local communities. It's a fittingly sweet end to a rewarding experience.
"Honestly," adds, Labonte, "that's what keeps me coming back each spring. The curiosity and excitement you see in these kids when they're listening, working together and learning."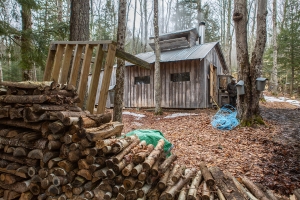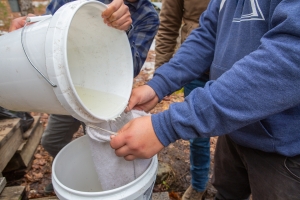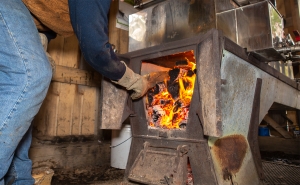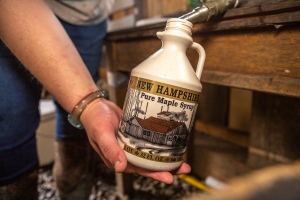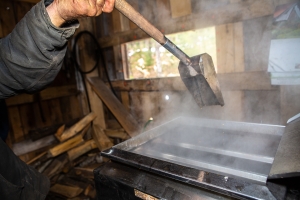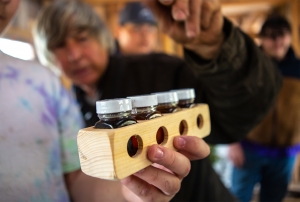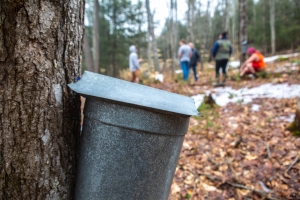 https://www.mountprospectacademy.org/wp-content/uploads/2022/04/826B0705.jpg
1267
1901
Sarah
https://www.mountprospectacademy.org/wp-content/uploads/2021/05/logo.png
Sarah
2022-04-04 19:09:02
2022-08-31 18:24:59
Sweet happenings at MPA in Pike!