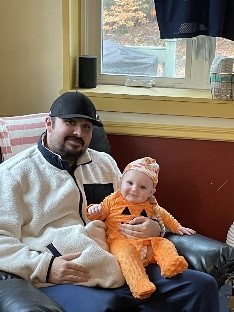 My name is Joe Michel and I am currently the Executive Director of MPA's Adventure-based, program in Warren, NH. I have been the Executive Director of, the Warren program for a little over three years now. In May of 2012, I was hired as a youth counselor on the Plymouth campus, specifically the Denali community.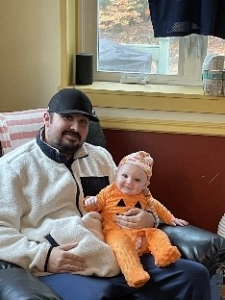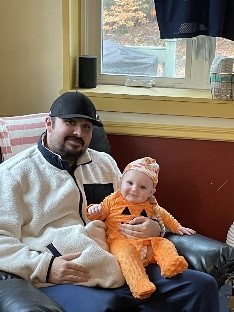 Things were, different, residentially ten years ago in terms of student-faculty ratio, student behavior and use of physical restraints. My third day I was asked to support an off-campus swim trip (my first day was a Wednesday that just so happened to be water safety training) and very quickly I found myself needing some support from a seasoned faculty, Jimmy Germano. I did not know this at the time but that seasoned faculty who arrived to support would spend the next ten years working side by side and eventually become my Program Manager in Warren. After gaining some experience (which I didn't have prior to my first day), I transitioned to the Campton house where I became a community leader and eventually the Program Manager.
While at Campton I became the community leader of the then Washington community where I supported four students throughout that time. After supporting the Washington community and the larger Campton building, in terms of the safety of the students and faculty, I became the Program Manager of the Campton program supported by friend and colleague, Andrew Mangan in the Assistant Program Manager position. After many long nights, tough situations, and a broken nose (thanks Eli), I was asked to transition to Plymouth (specifically the CAST Program), where I became the first Program Manager of the CAST program. With Matt Gelinas as my APM, we worked thoughtfully to build a safe residential milieu from jump. Faculty worked to build relationships based on consistency and predictability (with a dose of humor) which was needed during some growing pains that you have when opening any new program. To be part of such an incredible team while navigating challenging situations all while opening and developing a brand-new program is one of my fondest memories of my time at MPA.
After my stint as Program Manager of CAST, I transitioned to the Dean of Students role at MPA Plymouth. The landscape of the school was different at that point as 4 Warren, Campton, Plymouth and Rumney all attended school on the Plymouth Campus. Managing close to 60 students in the academic building was challenging but I enjoyed working with all the academic faculty to deliver academics and have the kids progress through school. As someone who only thought of themselves as a "Res" person, this was challenging to overcome but with support from seasoned academic faculty we were able to overcome many difficult obstacles throughout my stint as Dean, which included me finally finishing my Bachelors degree in Criminal Justice. Towards the end of my time as Dean (which I didn't know at the time), I was able to reconnect and meet weekly with one of my many mentors Jay Marshall, who I have had the pleasure of working with on and off in many different settings over the last ten years.
Upon transitioning out of the Dean of Students role, I was back in Campton supporting the early stages of the ERT Program in a residential administration position, with a familiar face Rick Phelps. After working closely with Rick, Jeff Caron had asked me to support the Adventure Therapy program in Warren with the same administrative support I was providing at ERT. Very quickly, Warren became my focus, and after a few months of supporting both, I transitioned full time to support the development of the Warren program, which brings me too today. One of my skills as a leader at MPA has always been able to build skilled teams around me and put people in a position to be successful. That leadership quality was instilled in me by some of the people I have mentioned already. Rachel Umberger and Eli
Gubenko supported me in understanding the Clinical aspect, while also allowed me to bring some CAST faculty with me wherever I went. MPA for me professionally has been incredibly rewarding but has also impacted me personally. It has allowed me to develop a family (as you can see my daughter Madison in the above photo). The appreciation I have for the leadership here at MPA is endless, and I would not be where I am both personally and professionally without the trust and support, I have received from Jeff, Jay, John, Rick and most importantly my wife, Rachel.
Thank you for taking the time to read a little about my time here at MPA, as stated I would not be where I am today without the teams that have been around me. From youth counselors to teachers to AON's to Program Managers. Thank you for all that you have and will continue to do to support not just the Warren program, but all programs moving forward.
https://www.mountprospectacademy.org/wp-content/uploads/2022/08/Joe-Michel-Pic.jpg
312
234
Michael
https://www.mountprospectacademy.org/wp-content/uploads/2021/05/logo.png
Michael
2022-08-31 18:38:58
2022-08-31 18:41:14
Joe Michel